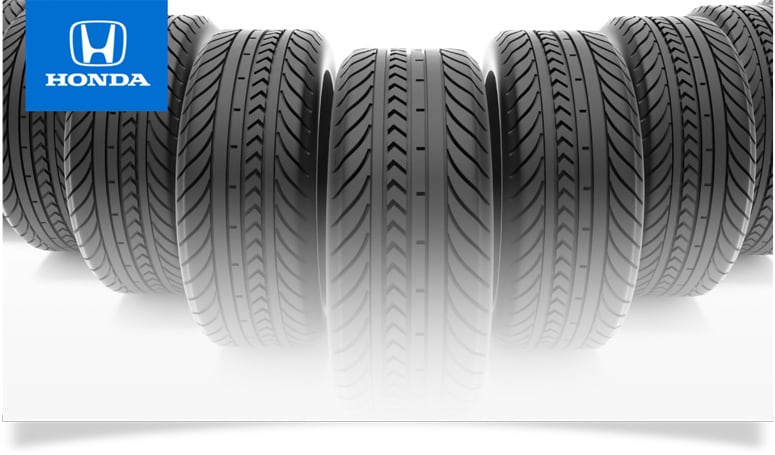 Hendrick Honda Hickory

Tires

Hendrick Honda Hickory is a 16-time Honda President's Award winner and has a great Service Department that offers brakes, oil change, and tire service and repair in Hickory, NC. We have several different options when it comes to Honda tires for sale to put on your new or used vehicle.

Buying Honda tires is a significant purchase and we are honored you are considering Hendrick Honda Hickory. Our service professionals will make sure your wheels and rims are back on the road in no time.

If you Honda vehicle needs tires, call the Service Department at 844-338-8906 or us our online form in order to schedule an appointment. Once we learn about your car's needs, we will be able to give you a cost estimate and expected time that we will be finished. Check out our other available services besides purchasing and mounting tires.

We have Honda Accord tires, Honda Civic tires, Honda Pilot tires, Honda CR-V tires, Honda Odyssey Tires, Honda Ridgeline tires, and Honda Fit tires. We also have the popular tire sizes in stock; 195/65/15 tires, 235/65/17 tires, 205/55/16 tires, and 225/50/17 tires. We also carry tires that fit Toyota Camry, Toyota Corolla, Toyota Highlander, Nissan Altima, Nissan Sentra, Ford tires, and Chevrolet tires. Check out our tire discounts and deals on tires, we compete with all major tire stores like dicount tire, tirekingdom and others. give us a try for your tire needs.
Hours
Monday

7:00AM - 6:00PM

Tuesday

7:00AM - 6:00PM

Wednesday

7:00AM - 6:00PM

Thursday

7:00AM - 6:00PM

Friday

7:00AM - 6:00PM

Saturday

7:00AM - 5:00PM

Sunday

Closed